Chicago O'Hare International Airport Parking
Unbeatable Value Airport Parking
Compare Parking Prices at Chicago O'Hare Airport
checkBest price guarantee
checkCompare all parking operators
checkOver 4 million happy customers
checkOptions for all budgets
checkFree no-hassle cancellations


Useful information about airport parking at Chicago O'Hare Airport
Chicago O'Hare airport car parking has certain guidelines which is being strictly followed. It is absolutely best for passengers to learn this to avoid inconvenience in the future. There may indeed be markers in the airport grounds which will make these rules more conveniently identifiable by everyone but knowledge of parking information is still highly recommended.
Those who intend to park longer than 30 days within the premises of the airport should be reported in advance otherwise the vehicle will be considered abandoned and will soon be towed under the owner's expense. You may call +1 (773) 686 7530 for assistance with regards to this concern and learn of the procedures which must be done for you to legally park in this area. Moreover, there are certain vehicles which are absolutely restricted to be parked in its premises. This includes trailers, semi trucks, trailers, large box trucks, mobile homes, vehicles which may require double parking space area; and vehicles with a height exceeding six inches will be prohibited to park particularly at the Main Parking Garage Area. Do not attempt to insist that these vehicles be accepted at the Chicago O'Hare parking areas because your request will still be disregarded by the administration. Everyone is also reminded that the disabled accessible parking area designated by the airport should be reserved for handicapped passengers and not for those who wish to have a more convenient parking area.
The main area of ORD airport parking offers three various rates for those who will arrive at the airport with vehicles. It is categorized as garage hourly parking which offers less than three hours of parking rate which is equivalent to $4 for no more than 3 hours or $51 if it will be parked for the entire day; the daily parking section found in levels 2, 3,4,5,6 which costs $4 or $31 in a day.; or the valet parking section which requires payment of $10 for its first hour and $46 for the entire day.
Those who will bring in their motorcycles also have a specific section where they can conveniently park their vehicle. This is made of a 150 space lot and is located in the Economy Parking Lot, F. Exit 1-190 of the North Manheim Road. It is easily found following the signs leading to the Economy Parking F/Cell Phone Lot. However, the vehicles which will be parked in this cell phone lots must be attended and any violators will be ticketed and towed in the same manner that four wheeled vehicle owners are reprimanded.
Another feature which is provided by Chicago O'Hare airport is the Kiss'N'Fly. This is a unique way offered by the airport for its passengers to avoid airport traffic. In this system, passengers are provided with the transportation coming from the Airport Transit System (ATS) so they can be quickly transferred to the airports four terminals. This is the most ideal plan especially since the airport has four major terminals which services thousands of passengers each day. You may therefore request that your driver drop you off at the Bessie Coleman Drive where you are given easier route towards the north and northwest suburbs. Those who plan in commuting and using the METRA station may also consider riding the shuttle which travels near the F lot before proceeding to the Kiss N' Fly Point.
The task of maintaining a very huge ORD airport parking is a difficult. You have to consider the average amount of vehicles which requests parking space, the considerable rate to provide, the watchful eye of the administration for violators and the security of the vehicles left in the park for several hours. Nevertheless, it is very fulfilling to note that the administration is doing a very great way of efficiently uploading the updated parking fees through its official website. Daily parking is charged at $2 for an hour or less while Valet Parking is charged at $10, as mentioned a while ago. All of these are posted in their site after it has been passed and named Chicago Ordinance No. 4-236-020 or the New Parking Tax Rate Change.
It is very important that every airport has a efficient systems to control traffic like the one used and maintained by Chicago O'Hare parking. It therefore serves as a model for other airports to follow. It has experienced a lot of changes in the past years and in the future, especially with the modernization campaign of the administration, yet it maintains to give priority to decreased traffic in its system. The free transport service is just one of the solutions which the company sees as necessary action that can prevent increased delay in flights. This will remain part of the airport's system for the longest time possible and serves as the airports marker for excellence.
The rules and regulations of Chicago O'Hare airport parking must be carefully observed by everyone. Any disputes which may be raised in reference to the treatment of their vehicle while it rested under the care of the airport should be addressed by the administration. Although the number of occurrences for this type of event may be minimal, it is still important for the company to maintain zero inconvenience rates. More can be expected from the airport and additional security measures will also be implemented to help avoid unnecessary commotions. If you are reprimanded by any of their personnel, do not take it too personal; instead look closely into the guidelines of the airport for you to understand the reason why you are being halted to proceed or ignored.
It is always best to learn latest news about the airport and the online site is regularly updated with this information. Do not hesitate to personally visit their site and be kept on the news on what is happening with the airports parking guidelines and rates. It is everybody's job to be vigilant and knowing the rules of the parking area will keep you more secured that nothing harmful will be done on your vehicle during your stay.
Parking Operators at Chicago O'Hare Airport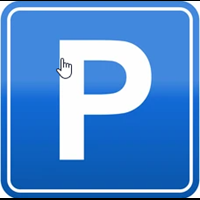 place
9950 lawrence ave.

schiller park
USA
il 60176 | Show on Map
Car Parks at Chicago O'Hare Airport
| Name | Address | Opening Hours | On Airport Grounds | |
| --- | --- | --- | --- | --- |
| O'Hare Int'l-Short Term Parking D | Chicago, IL 60666, United States | - | done | |
| Main Lot C | Chicago, IL 60666, United States | - | done | |
| Chicago O'Hare International Airport - Cell Phone Lot | Chicago, IL 60666, United States | Mon-Sun: 00:00 - 24:00 | done | |
| Chicago O'Hare Int'l-Economy Parking E | 10000 W O'Hare Ave, Chicago, IL 60666, United States | - | close | |
| Chicago O'Hare Int'l-Cell Phone Lot | 10000 W O'Hare Ave, Chicago, IL 60666, United States | - | done | |
| SP+ Parking | Chicago, IL 60666, United States | Mon-Sun: 00:00 - 24:00 | done | |
| Chicago O'Hare Int'l-Daily Parking B | 10000 W O'Hare Ave, Chicago, IL 60666, United States | - | done | |
| Parking Lot | Chicago, IL 60666, United States | - | done | |
| Chicago O'Hare Int'l-Daily Parking C | 10000 W O'Hare Ave, Chicago, IL 60666, United States | - | done | |
| O'Hare Parking | Chicago, IL 60666, United States | - | done | |
| SP+ Parking | Chicago, IL 60666, United States | Mon-Sun: 00:00 - 24:00 | done | |
| O'Hare Parking | 10000 Bessie Coleman Dr, Chicago, IL 60666, United States | - | close | |
| Limousine Parking Lot | Chicago, IL 60666, United States | - | close | |
| Employee Parking Lot | Chicago, IL 60666, United States | - | done | |
| Chicago O'Hare Int'l-Parking Lot D | 10000 W O'Hare Ave, Chicago, IL 60666, United States | Mon-Sun: 00:00 - 24:00 | done | |
| Chicago O'Hare International Airport - International Parking (Lot D) | Chicago, IL 60666, United States | - | done | |
| Chicago O'Hare International Airport - Lot A Garage (Hourly Parking, Level 1) | Chicago, IL 60666, United States | - | done | |
| O'Hare Taxi Staging Lot | Chicago, IL 60666, United States | - | done | |
| SP+ Parking | Chicago, IL 60666, United States | Mon-Sun: 00:00 - 24:00 | done | |
| OHare International-Economy Parking E | 586 Bessie Coleman Dr, Chicago, IL 60666, United States | Mon-Sun: 00:00 - 24:00 | close | |
Map of Car Parks at Chicago O'Hare Airport Frequently Asked Questions - Chicago O'Hare Airport Parking
{"@context":"https://schema.org","@type":"ParkingFacility","name":"WallyPark Chicago Valet Uncovered","address":"9950 lawrence ave.\u003cbr/\u003e\u003cbr/\u003eschiller park\u003cbr/\u003eUSA\u003cbr/\u003eil 60176","geo":{"@type":"GeoCoordinates","latitude":41.966013,"longitude":-87.875167},"openingHours":"Mo-Su"}