Train Transfers To and From Chicago O'Hare Airport



Chicago O'Hare International Airport Train Transfers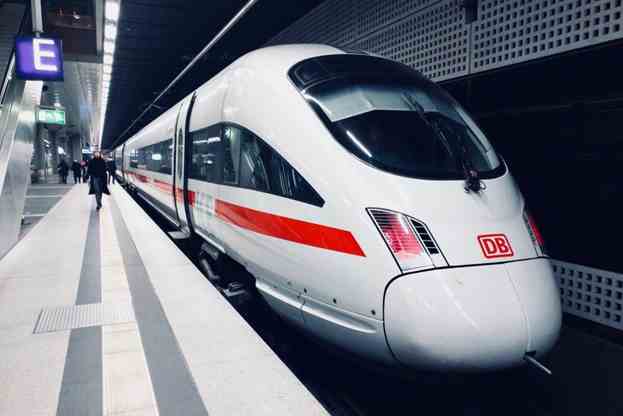 Chicago O'Hare Airport really knows how to give priority to its passengers. Not only does it find ways to maintain its equipment up to date, but it also addresses the land transportation concerns of its thousands of passengers. It is the second busiest airport in the world and with thousands of passengers leaving and arriving from this airport, basic forms of transportation like buses, taxis, and even private vehicles will not be sufficient; thus the initiative to build Chicago O'Hare trains that is closely linked to it.
The train which easily gets you around the town of Chicago particularly that of the airport is called as the L Train. It services two main airports in the city, O'Hare and Midway, and has various deals offered to its passengers which includes unlimited ride pass. These transit cards can easily be bought right at the station using cash, credit or debit cards. Once you have this card then you can enjoy endless trips in the L train which will lead you to most of your desired destination in the city. This is one of the best treats offered by the O'Hare airport administration and the Chicago government. It has made the travel of businessmen, local citizens and tourists very affordable and convenient; you will never think twice of ever visiting Chicago.
There are eight existing train services offered in Chicago. This includes the Red Line, the Brown Line, The Green Line, the Orange Line, the Purple Line, the Pink Line, the Yellow Line and the Blue Line or the ORD Airport trains. The Blue Line operates 24/7 and can easily be accessed from the airport from Terminals 1, 2 and 3. You simply need to follow the CTA Trains or Trains to City markers set in the airport and you should arrive at the train station in less than ten minutes together with your luggage. But if you will come from Terminal 5 then you may need to follow the Airport Transit Systems (ATS); hop on the next train which will bring you to terminal 2 and follow the above mentioned route map in order to reach the train station. In any case, this public form of transportation is still preferred by many because of its affordability.
Chicago O'Hare airport trains services commuters 24 hours a day, 7 days in a week. Its route covers O'Hare to Forest Park and Forest Park to O'Hare which passes through the downtown subway, the place where most passengers will alight. It has more than 30 stations which include O'Hare International Airport, Rosemont, Cumberland, Harlem, Jefferson Park, Montrose, Irving Park, Addison, Belmont, Logan Square, California, Western, Damen, Division, Chicago, Grand, Clark Lake, Washington, Monroe, Jackson, LaSalle, Clinton, UIC-Halsted, Racine, Illinois Medical District, Western, Kedzie-Homan, Pulaski, Cicero, Austin, Oak Park, Harlem, and the last station Forest Park. This entails convenient access to most of the major destinations in Chicago and there are various buses which can service you to your specific destinations.
The entire trip from O'Hare to Forest Park aboard the Chicago O'Hare trains is about 40 to 45 minutes. It was strategically designed to pass through downtown since passenger demand is higher in this area. Unlimited ride pass can be bought for under $6 a day and this gives you license to get on board all of the CTA trains, not only the Blue Line. In addition to these, comparison to the price of other mode of transportation also gives more favor to the use of ORD airport trains. The cost of transportation using a taxi will cost $40; a shuttle will cost $25 while the train will only cost less than $2.25. In some cases, special reduced rates even apply to certain riders like the seniors and the handicapped.
Moreover, the travel time riding a taxi or shuttle is approximated at 25 to 90 minutes depending on the degree of traffic in the area which will only be an exact 45 minutes. This means you can clearly plan your daily itinerary riding the train because it has a fixed schedule which is ideal for businessmen and professionals because you can certainly arrive on time on your assigned meetings for the day.
Chicago O'Hare airport trains is also perfect for tourists who wish to explore Chicago with very minimal fare. All that has to be done is for them to purchase a CTA transit card which is set to last for 3 days or 7 days, depending on their vacation plan. Once they have this handy then they can go around the city 24/7 and visit all the destinations they wish to go to with lesser travel expense rate. It has become one of the friendliest forms of transportation in Chicago, especially for these tourists because they can conveniently go around the city and transfer from various CTA trains with just a single card. This saves them the trouble of having to fall in line just to purchase a card for every station which is certainly bringing a lot of smiles to everyone.
Chicago O'Hare trains is one of the busiest trains in the area as well because it is servicing approximately half of the passengers who arrives and departs from the O'Hare airport. It has been the aim of government to maintain the cheap transportation expense of their passengers and this is gladly acknowledged, not only by the citizens but visitors as well. Chicago has indeed become one of the epitomes of both public and private forms of transportation and the ease of convenience offered by the trains of Chicago has made it one of the premier destinations for many travelers.
Passengers are given several transportation options at O'Hare Airport. These forms of transportation are designed to fit their preferences. Many are happy with these given options because now they can easily identify which of these would be perfect for their travel plans. It is now the turn of passengers to choose which among these they would prefer to take advantage of.