Taxi Transfers To and From Chicago O'Hare Airport
Find Unbeatable Value Taxi Transfers


Chicago O'Hare Airport Taxis - Fares, Distances and Where to Find Them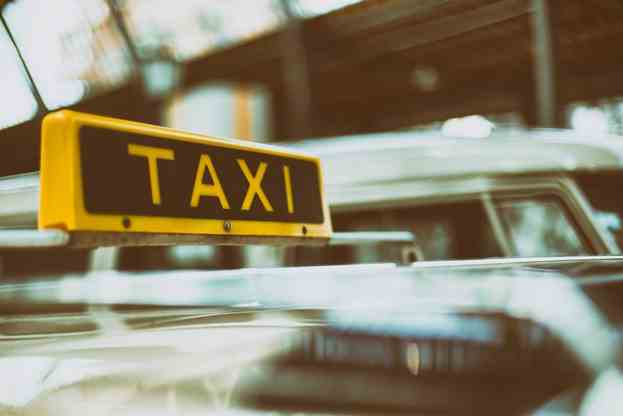 Almost all airports in the world offer taxi services to their passengers but Chicago O'Hare Taxis are distinguished from these because of the set of professional drivers who will assist you with your needs. The cost of their service is expected not to increase $45 but it may be increased if the passenger is generous enough to give more tips to the friendly driver who has assisted him with his set of luggage. There are many networks of taxis which you can reliably call the moment you arrive at the airport but if you wish to free yourself from the stress for having to find the perfect transportation system which will provide you transportation services, then it is best to have your reservation prior to your time of arrival.
Chicago O'Hare Airport Taxis are preferred by many passengers because of the safety and comfort it provides. Most of these taxi drivers have identification cards on their vehicles so you are aware who you are dealing with. They are also associated with credible taxi companies who regulate their conduct and action. Although, there may be quite a few who may not follow the state guidelines in reference to taxi fare; many are honest enough to adhere to this rules because the state will soon know who among these drivers are causing trouble and inconvenience to their passengers and client. Moreover, it frees them from the inconvenience of having to share a ride with a stranger on the bus while you carry the luggage. The price may be a lot higher in comparison to the average public transportation which only costs $1.75 for a one way trip to Downtown but just imagine the long walk you have to endure before you can catch one. This is the least of the memorable experience you wish to remember during your stay in Chicago, so simply choose the best ORD airport taxis who will be assistance to your needs while reasonably charging you on their expenses.
Another thing that passengers should remember is the fact that O'Hare airport is the second busiest airports in the world. It caters to thousands of passengers each day which comes from different places all over the world. It will be very difficult to find the perfect taxi company on the day of your arrival because thousands will be doing the same things. It is all the more difficult to expect a taxi ride which will drop from heaven and save your day because most of these Chicago O'Hare Taxis have been reserved in advance by passengers. So if you do wish not to be left in the middle of the airport with no private transportation service, prepare your itinerary real well and never forget including the transportation you will be receiving upon arriving at the airport.
Some of the Chicago O'Hare Airport Taxis company which you can rely upon includes the American United Cab Association, the Blue Ribbon Association, Inc., the Checker Taxi Association, Inc., the Chicago Carriage Cab, the Choice Taxi Association, the 5 Star Taxi Association, Inc., the Flash Cab Company, the Globe Taxi Association, Inc., the Gold Coast Taxi Association, the Jitney Taxi Cab, the King Drive Cab Affiliation, the KOAM Taxi Affiliation, the Royal 3 CCC Chicago Taxi Association, the Service Taxi Association Inc., the Sun Taxi Association, Inc., the 24 Seven Taxi Affiliation, the Wolley Cab Association, Inc., and the Yellow Cab Affiliation Inc. The contact details of all these accredited taxis' of O'Hare are posted on their official website and you are free to have your ride reserved prior to your date of arrival so you will be guaranteed a hassle free transportation towards your destination come your arrival in the airport.
Some of the services which are offered and expected from these Chicago O'Hare Airport Taxis include door-to-door service to and from the O'Hare Airport, which is ideal for those businessmen and professionals; Limousine style service without any of the unwanted inflated cost, which is perfect for a romantic vacation package or family bonding moment while you explore the city together; transportation to and from the Downtown Chicago areas including the suburbs with very minimal security worries; and reliable delivery service 24/7. All of these taxi companies adheres to the rules of the state and promises 100% Smoke Free Fleet, experienced and courteous drivers, well maintained and clean vehicles, and reasonable rate charges. It is better to have your transportation services handled by these companies because you are given full assurance that they bring you 100% customer satisfaction. If they will fail to comply with these standards then you are free to report them so they will be properly reprimanded.
For passengers who fail to find time to have their ORD airport taxis reservation, you are still free to choose a taxi ride on your own upon setting foot on the terminal. Nevertheless, it is better to request for the estimated price before getting in the taxi cab because you may be unaware of the rate that they are charging. If you wish to know the average cost of O'Hare taxi expense then it is should be around $35. Anything beyond that would be very scrupulous. Moreover, taxi cabs in Chicago does not have a general color but you can identify the because of their roof box which indicates if they can be hired or not. If you lack cash, they are also required to accept credit cards so if any driver forces you to pay in cash then try to inform them of the rules that you have read so they will hesitate to insist on their whims.
Chicago O'Hare Taxis may indeed be hundreds on the streets but with the growing demands from passengers who come and visit the state, these are never truly enough. Save yourself, your family, your business schedule and other events commitments from being compromised because of your lack of foresight for this possible inconvenience. Make your choice of taxi companies today and have the Chicago adventure you wish to enjoy without the worries.
Taxi fares to & from Chicago O'Hare Airport (ORD)
Taxi Transfer Customer Reviews
Available Transfer Options