Bus Transfers To and From Chicago O'Hare Airport



Buses from Chicago O'Hare Airport with Bus Routes and Times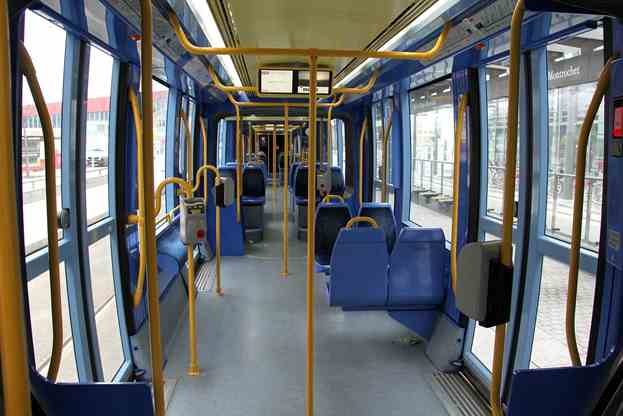 There are various options to leave and reach Chicago O'Hare International Airport. You have the option to get there using private forms of transportation or you can take advantage of the cheap and affordable public forms of transportation that are conveniently located for the ease and comfort of the airline passengers. Some of these include the use of taxis, trains and Chicago O'Hare buses.
The use of ORD airport buses is one of the added conveniences thought of by O'Hare airport which helps attract more passengers to prefer the use of the airport. Aside from the fact that it is one of the most advanced airport in the world, these buses allows passengers to save on their transportation expense especially if they will not go on a trip with very few luggage. The buses used by these companies are clean, well maintained and technologically friendly. Most of these buses offer WiFi services and their buses drivers are very courteous and professional. You just need to choose which among the airport buses can cater to your destination; fill-out a reservation and wait for its arrival so you can get on it and relax while you travel towards your target place. You have the option to pay your fares using a Chicago Card, Transit Cards, Chicago Card Plus, Visitor Passes or 7 Day pass, or pay it in cash. If you wish to know the rate you would probably be paying for your bus travel then you can easily view the regulated fare at the CTA fare chart which is conveniently posted online.
Some of the Chicago O'Hare airport buses that are available to service you in this airport include ACT II Transportation, Coach USA/Van Galder, Coach USA/Tri-State/United Limo, Coach USA/Wisconsin Coach Lines, Express Air Coach, Lex Lincolland Express, and Pace Bus. The rate of the buses varies on the place of your destination but it is one of the most convenient ways to go travel especially if you are travelling on your own. It's the perfect form of transport especially for business men and professionals. You will feel safe and secure with the courteous bus drivers who always have a ready smile for its passengers and is prepared to answer your travel destination queries in case you are lost in the city. These buses even cater to handicapped passengers but it is a must that they have their reservation in advance so they can be properly accommodated by the bus companies. These buses highlight the fact that it is easier to have your bus ticket if it has been reserved in advance because walk-on passengers are often given the lowest priority and in many instances, the seats have already been filled out and you are left with no other choice but to ride taxi and pay a higher rate.
Van Galder Bus Company is one of the ORD airport buses that will gladly take you as their passenger. Its city route includes one way and round trip travel within Madison, Janesville, South Beloit and Rockford and the price ranges from $10 to $60. They allow commuters to buy tickets online in advance so will just board their buses smooth and easy. Lex Lincolland is another bus company which can be of assistance to you in your trip and it services the area of Merrilville, Michigan City, Crestwood Highland, South Bend, Mishawaki, Notre Dame, and Gary. They offer the same type of services and you can easily find them near the airport so you can conveniently get on board and have a safe trip towards your destination.
Chicago O'Hare buses follow certain routes as adhered by law and the Pace buses strictly complies to this by taking Routes 209 or the Busse Highway, 221 or Wolf Road, 223 or Elk Grove, 230 or Oakton Street, 226 or Oakton Street, 240 or Dee Road, 241 or Green Wood-Talcott, 250 or Dempster, 270 or Milwaukee Avenue, 290 or Tolchy Avenue, 325 or 25th Aven ue, 326 or West Iriving Park, 330 or Manheim, 331 or Cumberland – 5th Avenue, 600 or Northwest Express and 606 or Northwest Limited. These routes cater to passengers coming from and going to Rosemont, Cumberland, Jefferson Park, Harlem Avenue and Route 330 which directly services passengers to the airport tram.
Another premiere Chicago O'Hare airport bus which assists passengers from ORD airport is Express Coach. It offers ground shuttle non-stop service in Indiana, Chicago, W. Lafayette to the airport and vice-versa. It has dozens of scheduled trips from Purdue to O'Hare guarantees that passengers will indeed get the ride that they need. However, being the second busiest airport in the world which caters to thousands of passengers in a day; the high demand for transportation in O'Hare results to reserved scheduling. You will have a more convenient trip if you have a reservation for the bus seat before your departure or arrival. You can easily book this reservation online and they will gladly assist you with the process. Moreover, the company also offers private rides and charters especially for group transportation.
These Chicago O'Hare Airport Buses are properly regulated by law. They know their boundaries and always follow the schedule posted in their offices and in their online sites. You have to make sure that you are well aware of these schedules so you won't miss any of their rides. The management of O'Hare airport is well aware of the increasing demand for more public forms of transportation that their passengers needs but it does not entail abruptly allowing the license for additional buses offered by these companies because it may create traffic in the airport. The reason behind the scheduled and planned routes of these bus companies is decrease traffic and inconvenience for majority of the passengers, thus the administration appeal to further understanding from their patrons and customers in case any slight inconvenience will occur. The airport is undergoing modernization campaigns as of the moment and these issues are included in the design lay-out which they have constructed.